I am M Satyanarayana, MA in Economics, with more than 30 years of experience in teaching Microeconomics and Macroeconomics. I have over 20 years of experience in Campus Administration. I am associated with IGNITE IAS ACADEMY, since 2019. At present, I am working as Academic Dean in IGNITE IAS ACADEMY, Hyderabad.
I am N Pandarinath Reddy had 16 years of experience in teaching chemistry of various streams IPE, JEE and NEET . I firmly believe that  the progress of a student  depends on discipline, punctuality and motivation along with academics. Every student is unique and analysis of their personalities and transformations require their personal participation in various areas. Ignite IAS provides such a wonderful platform to students with integrated coaching and training helps them to reach their ambitions.
This is Madhavi Kanaparthi, vice Principal and senior English faculty with over 16 years of experience in English teaching.Expertise includes excellent administrative skills and having great knowledgeof English subjects. I always focus on maximizing students' educational potential by applying diverse instructional strategies and classroom management techniques. I believe that I am also skillful in delivering lectures, facilitatingdiscussions, and planning hands-on activities to enhancethe learning experience.  I have expertise in imparting learning skills, communication skills, personality development and good study habits.
I am Sunitha, senior faculty in Economics with 19 years of teaching experience for degree and intermediate classes with a proven success record for several batches.  Associated with Ignite IAS Academy since 2019-20, enriching learning experience for the student community with relatable examples/scenarios.
I am K Syamala, Lecturer in Sanskrit, teaching since 1995. I worked in prominent corporate colleges and many of my students scored Top State level ranks in IPE. I am associated with IGNITE from 2 years. I teach with dedication by explainingthe basics in Sanskrit.
I am Merugu Laxmi Ammaji, a dedicated educator with 18 years of experience specializing in teaching Telugu and Sanskrit at the intermediate and degree levels. My passion for these languages and my commitment to nurturing student success have earned me a respected reputation in the field of language education. Throughout my career, I have consistently demonstrated my exceptional teaching abilities and profound knowledge of Telugu and Sanskrit. My pedagogical approach emphasizes effective communication, language acquisition, and cultural appreciation. I have successfully guided numerous students in mastering these languages and helping them achieve their academic goals.
I take this opportunity as anhonour to introduce myself, P. Rama Devi, M.A., B.Ed.; working as an Assistant professor in the department of H & S(ENGLISH) from 2011. Trained in English literature and interested in teaching graduate and undergraduate classes in English literature and language including Communication Skills (Reading, Writing, Speaking and Listening). I completed M.A. (English) from A.U.M.S.N.P. G. Centre, Andhra University campus, Kakinada in 2011. Currently working in IGNITE IAS Academy, Kompally, Hyderabad.
I Safoora Farooq, faculty for political science with more than 10 years of teaching experience. I at ignite IAS aim to convey knowledge to students with various teaching methodologies that would help them uplift their self-esteem and maintain interest and enthusiasm. My focus is on imparting newlearning techniques to enrich students learning abilities.
Iam Kavitha, Senior Faculty in Physics with 12 years of experience for Intermediate classes with proven success record for several batches. Associated with Ignite IAS enriching Leadership qualities and motivating forces for students with relatable practicals and examples.
I am R.Nageswar Rao. Faculty in History with 2years of experience for Intermediate classes with proven success.Associated with Ignite IAS Academy since 2020-22.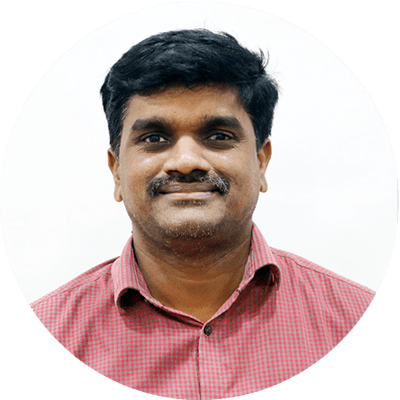 Iam Thirupal Reddy,senior faculty in mathematics with 17 years of teaching experience for intermediate. I worked in corporate and non-corporate colleges in Hyderabad with a successful record.I associated with IGNITE IAS ACADEMY from 2 years. My aim is to establish and maintain a positive relationship with students, parents and administrators. I analyze students reports to determine individual student needs, progress and to make suggestions for improvement.
Duggempudi Venkateswara Reddy
I am Duggempudi Venkateswara Reddy, Senior Faculty in Mathematics with 19 years teaching experience in both Intermediate and Degree. I worked as a Degree College Principal and Management in District College, I am working in Ignite from June 2023. I am maintaining the good relation to the students and colleagues and with management also. I will try to get good results and achievements to my students.
Madhusudhan Reddy Muchantula
I am Madhusudhan Reddy Muchantula ,Senior Commerce & Accountancy faculty with 6 years of teaching experience in commerce, I have been with Ignite since 2018. I am committed to provide excellence in the field of Commerce and Management education thereby mouldingthe students for holistic development with a great confidence level.