Mr. A.N.REDDY, Dean of Civil service programme, Ignite IAS has nearly 8 years experience in mentoring civil service students in Delhi. His pedagogy style is intense and rigorous with a keen eye on the current exam requirements. His niche areas include Polity, Governance, International Relations and essay writing. Besides academics he is known to be keen motivator among civil service students community.
I am Benerji, Economy faculty.  I have over 8 years of experience. As the Indian Economy section for the UPSC exam is more current affairs oriented my pedagogy is based on conceptual clarity and integrating current developments with the static syllabus. Moreover, integrating an economic survey can benefit the student in a holistic understanding of the syllabus.
Hello everyone! I am Prithvi, Faculty for Polity and Environment. I have a remarkable sense of fulfilment in mentoring and teaching students over the past 7 years. I firmly believe that student-centricity and interactive learning are the key pedagogic attributes as of today, especially for UPSC. My specialisation warrants fine blend of the core subject and the current events for it's holistic understanding. My aptitude for subject and passion for teaching offered me an eventful career so far.Thank you!
I am Sri Chakra Phani. faculty of History, Geography and Current affairs. I have over 6 years of experience in teaching.  A conceptual understanding of geography is necessary to score well in both  Prelims and mains. I use extensive maps and diagrams in order a facilitate understanding of dynamic as well as sections. My current affairs lectures are in tune with the demands of modern-day competitive exams.
Im G Prathusha, geography and environment faculty. Goldmedalist and pursuing PhD in osmania university . I have over 6 years of teaching experience. My specialisation includes delivering precise exam oriented approach, ability to combine both indepth subject knowledge with current affairs along with analysis of patterns in upsc . I believe that along with study, a proper approach towards exam surely brings success in less time.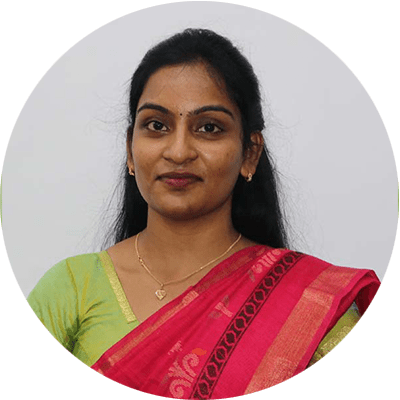 I am Priyadarshini History and Current affairs faculty. I have over 5 years of experience. My pedagogy is NCERT centric for inter students and for higher classes I do emphasize exam centricity. My daily newspaper sessions involve developing students' capacities to deal with newspapers rather than monotonous lectures.
I am Sailaja Areti, a dedicated faculty member with 8 years of expertise in Anthropology and History. Holding a Bachelor's in History and presently pursuing Anthropology at Mysore University, I specialize in simplifying UPSC and exam-related topics. My teaching approach involves breaking down complex concepts from NCERTs, Previous Year Question papers, and Current Affairs. Join me for a dynamic learning experience that connects diverse subjects.
I am Srinivas Methri, Civils faculty for CSAT-CSE examination with more than 7 years experience. I believe in enhancing knowledge of students through  Arithmetic, analytical skills,  logical-reasoning and Pure Maths. Expert in conceptual shortcuts and Option Verification Methods. I teach for many competitive examinations like UPSC, SSC, RRB, Banking, State Exams etc.
I am Vinod Kumar, faculty of international relations, Indian society and current affairs. I have 5 years of teaching experience. My way of teaching Indian society is of holistic understanding linking with current scenarios. I teach Inter-national relations in an interactive way, by giving scenario-based examples, which reflects on the overall understanding of the concept. On a whole, current affairs are the pillars of the UPSC preparation, which directs in meeting the needs of this journey.
I am Srinivas Dharani, Polity & Governance and International relations, faculty. I have over 6 years of experience in teaching. Civil servants are responsible for implementing laws and executing policies framed by the government. The execution of laws needs a thorough understanding of Polity and Governance. As India march on to grab space in the world order a holistic understanding of International relations is a sine qua non. My IR Pedagogy is enmeshed with current affairs and everyday developments.
I am Rakesh, Economy and Anthropology faculty. I have 5 years of experience in teaching. My economy classes are interactive with an eye on current developments. Breaking away from routine and monotonous methods my teaching of anthropology involves pictorial as well as visual methods. Special emphasis on Answer writing gives much-needed necessary "edge" to students.
I am Praveen, Public Administration, and Governance faculty, I have over 8 years of experience. The capacity of a government to deliver policies and quality services for its citizens depends on the professionalism and integrity of its civil servants. This infusion of officer-like qualities ensures a student transforming into a matured and confident individual. My lectures integrate a static public administration syllabus with current developments.