UPSC Prelims Question Paper 2023
UPSC Prelims Question Paper 2022
The UPSC Prelims Paper is a qualifying test, and the candidates' marks will not be counted in the final merit list; however, good marks in the UPSC Prelims Exam are required to be shortlisted for the Mains Exam. The UPSC Question Paper for prelims consists of two sections: General Studies-1 and General Studies-2 (CSAT). There are 100 MCQs in Paper-1 and 80 MCQs in Paper-2. The questions asked in UPSC 2022 can be found in the UPSC Question Paper of Prelims, which is linked in the article.
Priyadarshini Madam I UPSC Prelims 2023 Paper Analysis | Science & Technology
Usha Madam I UPSC Prelims 2023 Paper Analysis | Geography
Vivek Sir I UPSC Prelims 2023 Paper Analysis | History
Usha Madam I UPSC Prelims 2023 Paper Analysis | Environment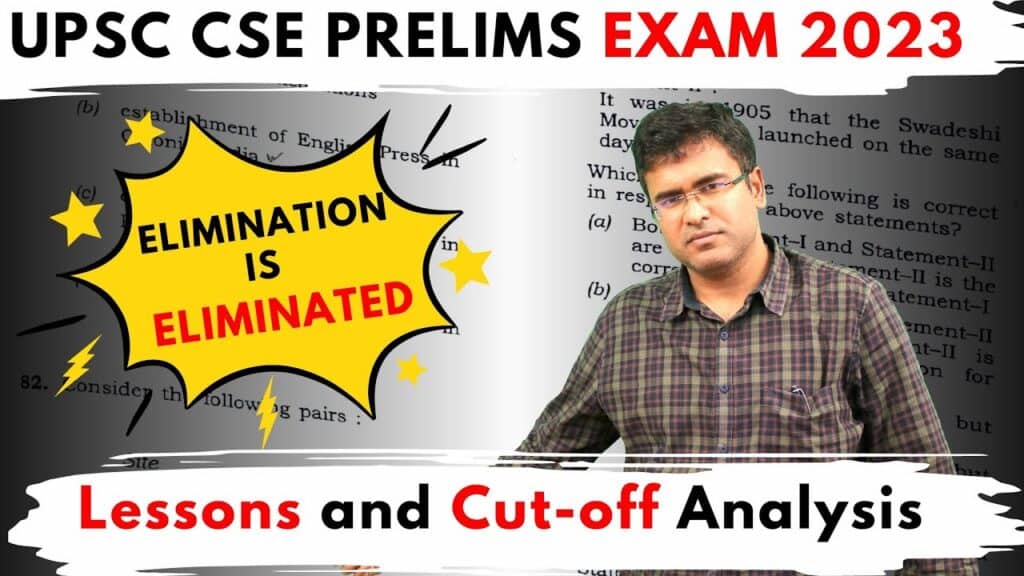 Elimination is Eliminated | UPSC 2023 Prelims Trend and Cut off Analysis
Prithvi Sir I UPSC Prelims 2023 Answer Key & Paper Analysis | Polity and Governance
Vinod Sir I UPSC Prelims 2023 Answer Key & Paper Analysis | Schemes and Policies
Benerji Sir I UPSC Prelims 2023 Answer Key & Paper Analysis | ECONOMY